WE MAKE BUSINESS GIFT-GIVING EASY
---
Make a lasting impression and express your appreciation to clients, customers and employees with our finest baked gourmet cookie gifts.  Our business gift experts can help you select the perfect gifts for everyone and every budget.
Large Orders with Multiple Recipients?  Our Large Order Excel spreadsheet easily organizes your recipients, addresses and gifts.

Logo Gifts: Personalize your gifts to feature your company logo. No artwork or proofing set up fees!

Custom Gifts: We can help you create unique gifts for promotions, events, or special occasions.

Card Enclosures: Send us your greeting card or special message to enclose with your gifts. We don't charge extra for insertion!

Special Programs: We'll help you set up and manage programs for birthdays, anniversaries, thank you gifts, and more!!
Free Gift Card: Every gift includes a card personalized with your message.

Just call
1.844.425.4843
or email
business@ckruegers.com
and our dedicated business gift specialists will make it easy!  Or
fill out the form below
to set up your account today.
WE OFFER SEVERAL BUSINESS GIFTING SOLUTIONS
HAND SELECTED BY YOU
---
At C.Krueger's, we know how important it is to you to
send just the right gift.

Let all your clients and associates know you have great
taste! Send thoughts of appreciation, congratulations
and holiday wishes with a delicious assortment of
individually-wrapped C.Krueger's cookies.

Our dedicated Customer Engagement Executives are
here to help!
Slide title
Tell your story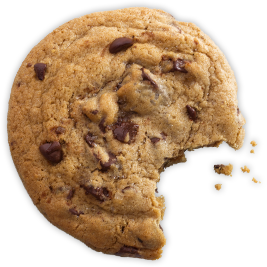 UNFORGETTABLE
BAKED GOODS AND
GIFTS
UNPARALLELED
CUSTOMER CARE
We offer personalized, customized and branded business gifts. C.Krueger's Business Gift Account Managers are dedicated to understanding your business and helping you plan successful programs, year-round, to ensure all your corporate gifting goals are met.
We make it easy for you to add your personal message or company logo to any of our products. Everything we create is customizable. We've truly thought of everything! We encourage you to order today for the very best
selection of our products.

For more information,
call us at 1.844.425.4843 
or email business@ckruegers.com.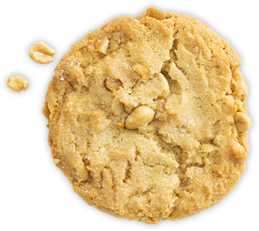 Our clients say...

"We have received SUCH amazing feedback on the cookies and can't thank you enough for an incredible presentation. Our President even commented that the presentation took every detail into account, so we hit a home run there!"
- Tolulope ALESHINLOYE |
Director, Watches and Jewelry
| Louis Vuitton
Our clients say...

"The cookies are a massive hit. Personally I am exhibiting willpower that I didn't know existed. I received my box yesterday and have had only one so far. That may change shortly!"
- Lisa Fitzgerald/CVS-Aetna Team
Our clients say...

"I have to tell you . . . EVERYONE LOVED THE COOKIES! Packaging . . . great! Presentation . . . awesome!
Taste . . . amazing!!!"
- Christina Alexander,
Gloucester County Education Association
ENJOY THE BENEFITS OF A BUSINESS ACCOUNT